Webinar: Igniting Change: Diverse Representation in Global Business
Igniting Change: Diverse Representation in Global Business
Featuring:
Erika Valenti, EVP Emerald Publishing
Lesley Symons, Founder of The Case for Women
Elissa Sangster, CEO of Forté
Gabi Rundle, Cases Product Manager Emerald Publishing
Where are the women in teaching cases? Does the current cannon of business teaching cases look like researchers, students, and practitioners? Only 11% of top-used teaching cases have a female protagonist, and the percentage for women of color is even lower. Business Schools across the globe are working to achieve enrollment gender parity – what does it mean when women don't see themselves in cases literature?
Please join us for a provocative session on the underrepresentation of women in global teaching cases. Hear from a researcher who uncovered the teaching cases underrepresentation of minorities, a female CEO who is actioning these findings to support more women in MBA programs, and a leading cases publisher committed to publishing case research that is diverse, equitable, and inclusive. It's time to positively represents real women in leadership positions in the workplace and impact the status quo!
Key takeaways:
Learn how female-centric case studies, especially for early career scholars, can be a force in changing the paradigm of teaching resources.
Gain practical and actionable knowledge on how to drive change on the balance of power in the workforce, and how to forge partnerships with organizations who are working to expand the leadership pipeline for women.
How to submit your case research to a competition that features female protagonists. Monetary prized awarded to the winner and three runner-up cases.
November 11, 2021
11:00AM – 12:00PM EST
About the Speakers
Erika Valenti, Moderator
Executive Vice President
Emerald Publishing, North America
Erika Valenti directs all aspects of the company's development in the region, including sales, product introduction, brand presence, and corporate strategy. Prior to Emerald, Erika was Global Sales Director for Publishers Communication Group working with clients including BioOne, American Society for Microbiology, the Royal Society, Geological Society of London, and Canadian Science Publishing; and she previously spent ten years in international sales and marketing roles at the MIT Press. She has considerable experience with sales management for books, journals and databases, emerging market entry strategies, library negotiations, and consortia relationships in the US, Europe, Brazil, India, China, and Southeast Asia. In her current position, she endeavors to focus and balance Emerald's product, author, librarian, and user needs within the US and Canadian market.
Lesley Symons
Founder, The Case for Women
Lesley Symons is the founder of The Case for Women, which conducts research into the presence of women in case papers with the aim of improving their presence in business school learning tools and their overall representation within the tertiary education sector. She has co-authored a winning case paper and is also a part-time coach on a variety of London Business School's programs.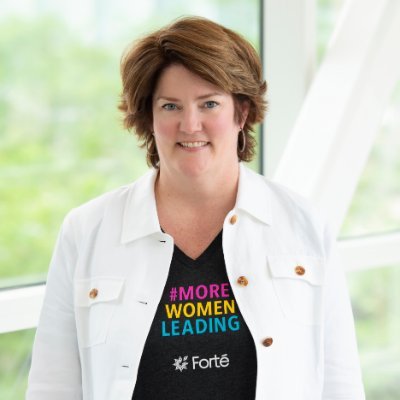 Elissa Sangster
CEO
Forté
Elissa Sangster serves as CEO of Forté and brings to the role extensive knowledge of issues affecting women's abilities to seek, prepare for and attain business leadership positions, drawn from her prior experience as Assistant Dean and Director of the MBA Program at the McCombs School of Business at the University of Texas at Austin. There she oversaw all activities related to the full-time McCombs MBA program including marketing, admissions, student services, and alumni relations. Before McCombs, Elissa was Assistant Director of the MBA Program at Texas A&M University's Mays School of Business.
Gabi Rundle
Cases Product Manager
Emerald Publishing
Gabi Rundle is the Product Manager for Emerald Publishing's teaching Cases and Expert Briefings products. Gabi recently moved into the Product department having worked at Emerald on commissioning within the teaching cases portfolio for 3 years.